Cards to
Ignite + Inspire
Deeper Dialogue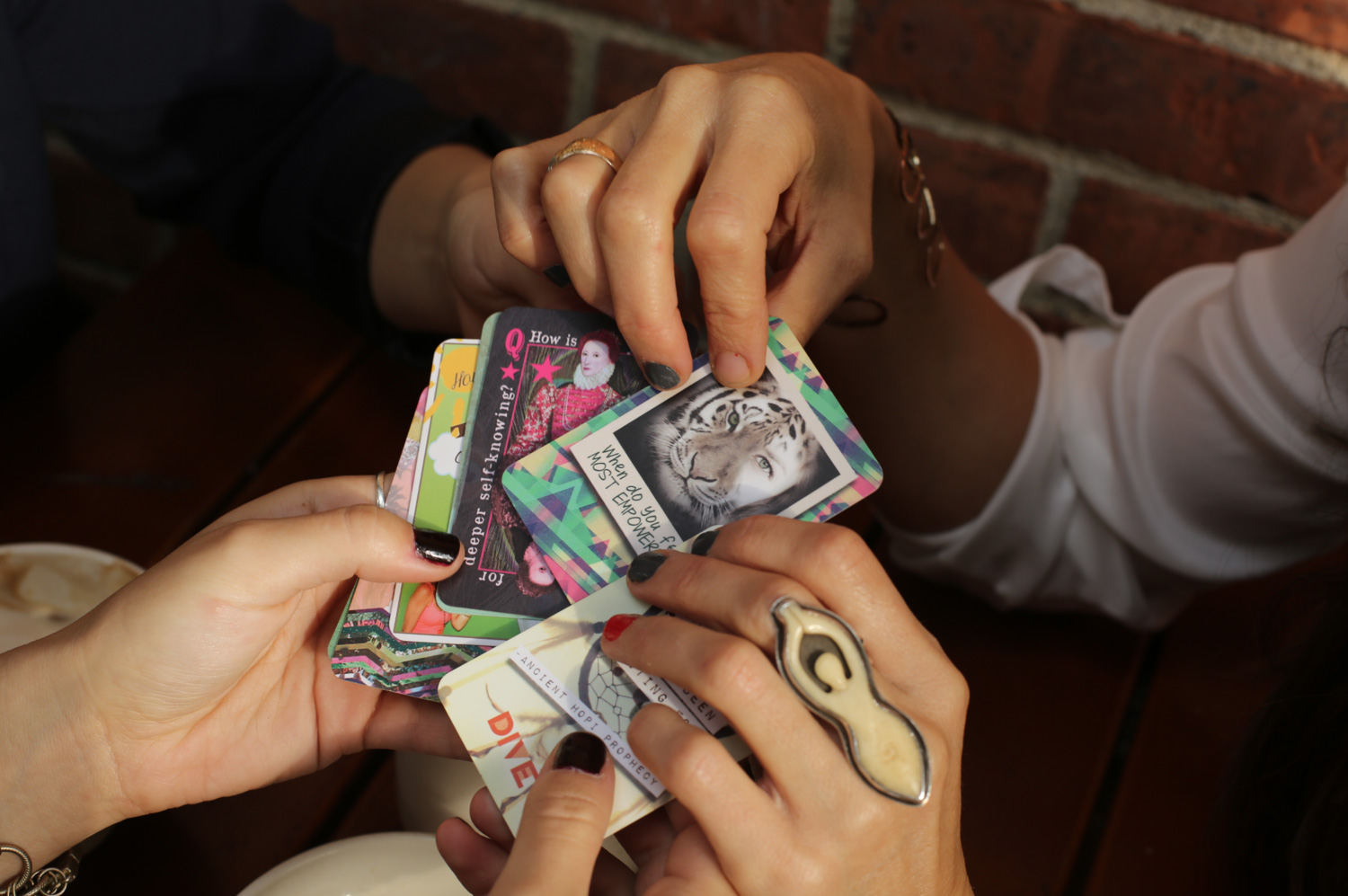 order yours
The Connection Revolution is here...
33 Cards to Ignite & Inspire Deeper Dialogue
Dive In Deck is like a cosmic permission slip to put down your devices and DIVE IN to deep and meaningful connection with yourSelf and others. Each unique conversation card features an igniting question or statement paired with inspiring visual art, serving as an access point for inquiry & exploration. There are no rules, every answer is right, and evolution is totally allowed. Choose a card and DIVE IN!
A Few ways to engage with Dive In Deck
• SPICE UP YOUR DATE NIGHT
• MAKE A NEW PAL
• GO DEEPER WITH A BESTIE
• MEDITATE ALONE OR TOGETHER
• BRING THEM TO THE PARTAAY!
• ENLIVEN A ROAD TRIP




• INSPIRE A JOURNAL ENTRY




• IGNITE FAMILY DINNER CONVO


• SKYPE AND CONNECT LONG-DISTANCE


• KICK OFF A BUSINESS MEETING
The Connection Revolution is Here!
THIS IS YOUR COSMIC PERMISSION SLIP: PUT DOWN YOUR DEVICE AND DIVE IN!
You know that feeling you get in your soul when you experience face-to-face, heart-to-heart, meaningful connection with someone through conversation? It's just so... good. But in a world where "likes" and text messages have become the communication standard, we often fall into a pattern of small talk and meaningless chatter, boring our minds and isolating our souls. It happens. We totally get it.

No fear! The Connection Revolution is here!